ok its finalized since the forums is messed up we doing a strawpoll, choose wisely we are doing row 10 then 4 after. Roster Round strawpoll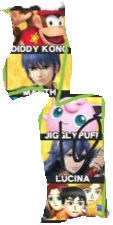 ___________________
This is megaVGmaster but you can call ne MVG, Mega, or Blade.
Winners:
Ike (AmiiBrawl 9)
Ike&Ryu Muscular Headband Bromance (AmiiBrawl V-Day)
Ike (MarioLuigiFans's 3rd Amiibo Tournament)
Cloud (Lame Mini)
Mac (TOAST)
DK (ANT4)
DK(ANT flash fight)
Lucario (SAT final smash 4 tour)
Mii Fighters!
If it's Fighter specific, do the gunners!

Ask someone who has my .bin to send it in for me...I haven't used it in a long time...

___________________
AMIIBO TOURNAMENT PLACEMENT
Mii Gunner (GMAT 4) Runner-up
Mario (Amiibrawl 12) 4th Place
Mario (grACEscale) 9th Place
Mii Fighters (AMG10) 17th Place
Mii Swordfighter (PUAT) 9th Place
Maro (PUAT) 17th Place

Mario's getting worse, Mii Fighters getting better...tier lists are backwards for my amiibo lol

Let the puff have their share of the spotlight! 

___________________
I'm small, but sharp.
The no customs trainer.
Amiibo Tournament Wins 
Peach (Toadstool); xAAA4    
Dark Pit (Emiya); Amiibrawl 13
Bayonetta + Bayonetta (Wicked + Popular); Launch Star Doubles 4
Kojirou (Marth); Zeno's S1 Finale Singles
Berserk (Ganondorf); LAME4 Pool H

Permissions in this forum:
You
cannot
reply to topics in this forum