on 9/1/2017, 2:37 pm
Message reputation : 100% (1 vote)
(PLEASE READ ALL BELOW THERE IS NEW INFO ON EMAILS AND STREAMING)
Lucina will finally not be over shadowed by Marth!
From here on out RR will be co hosted by LiteSpeed! the amiibo that gets 2nd in votes will be done by LiteSpeed and
WILL NOT HAVE A FOR FUN
. 1st will be done by me and have a stream. this way we can get 2 done at once!
As for rules its normal.
(Mooth and Memecina)

(Lucina only)For fun will have a free for all,stages and items. 

For glory will be a robin round to prove who the best truely is of that character

Rules
No crit
No EPS
Marth only
Lucina Only


(Lucina Only)For Fun: F4A 8 minutes 3 stock 1v1 5 minute 2 stock best of 3


For Glory: 5 minutes 2 stock best of 3 

(Lucina Only)For fun; Items:Smash ball, Food
Stages; Free for all: Coliseum
1v1: Coliseum,miiverse,Castle siege 

For Glory stages: Omega Coliseum,miiverse,and omega Castle siege


In for glory we will be going by percent if SD occurs

I will only accept 1 Lucina and Lite 1 Marth so send yourLucina to me at bladethecheetah@yahoo.com 
and Marth to lite at 

lameentries@gmail.com


Bins are due tuesday the 5th, the Lucina and Marth tournaments will be September 6th and 7th
  The time the Lucina stream will start both days at 3-4pm then at 5 pm a break and return at 7-8pm EST
Marth does not have a stream and willl be held by LiteSpeed

Brackets-> Marth bracket For fun Lucina Lucina For Glory
SO SEND ME YOUR LUCINA AND LITE YOUR MARTH GOOD LUCK.
Winner gets title of best Lucina/Marth and gets added to the Roster Round Hall Of Fame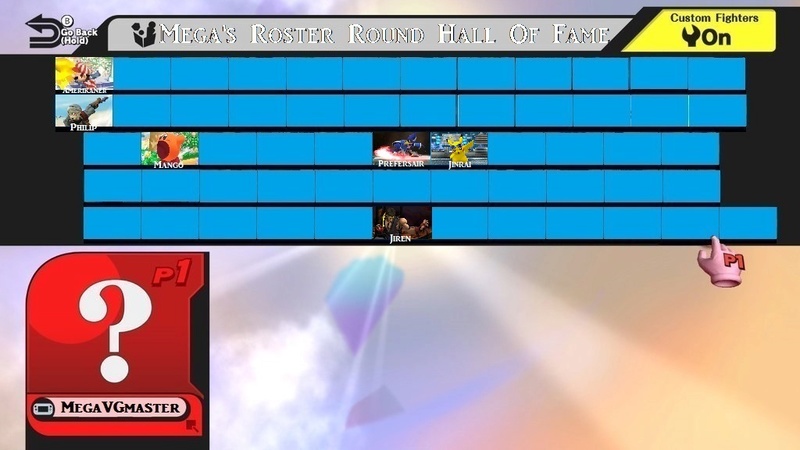 Make sure when you send the Bin it has (username, Amiibo name) and twitter handle if you have one
It will be streamed live here https://m.youtube.com/MegaVGmaster
;p guess who finally got a gamepad charger

___________________
This is megaVGmaster but you can call ne MVG, Mega, or Blade.
Winners:
Ike (AmiiBrawl 9)
Ike&Ryu Muscular Headband Bromance (AmiiBrawl V-Day)
Ike (MarioLuigiFans's 3rd Amiibo Tournament)
Cloud (Lame Mini)
Mac (TOAST)
DK (ANT4)
DK(ANT flash fight)
Lucario (SAT final smash 4 tour)

Permissions in this forum:
You
cannot
reply to topics in this forum