on 8/20/2017, 11:09 pm
Message reputation : 100% (1 vote)
[size=39]Seems you all voted for Pikachu! Well its the electro rodents time to shine![/size]
[size=40]
For fun will have a free for all,stages and items. 

For glory will be a robin round to prove who the best truely is of that character

Rules
No crit
No EPS
Pikachu only
For Fun: F4A 8 minutes 3 stock 1v1 5 minute 2 stock best of 3
For Glory: 5 minutes 2 stock best of 3 

For fun; Items:pokeball,food,Smash ball

Stages; Free for all: Pokemon staduim 2

1v1: Pokemom staduim 2, Kalos Elite 4, FD

For Glory stages: Omega Pokemon staduim,battlefield,and omega Kalos elite 4


[size=40]In for glory we will be going by percent if SD occurs

I will only accept 1 Pikachu so send your best to me at bladethecheetah@yahoo.com 
Bins are due friday the 25th, the Pikachu tournament will be august 26th and august 27th.
  The time will start both days at 3-4pm then at 5 pm a break and return at 7-8pm EST
SO SEND ME YOUR PIKACHUGOOD LUCK.
Winner gets title of best Pikachu and gets added to the Roster Round Hall Of Fame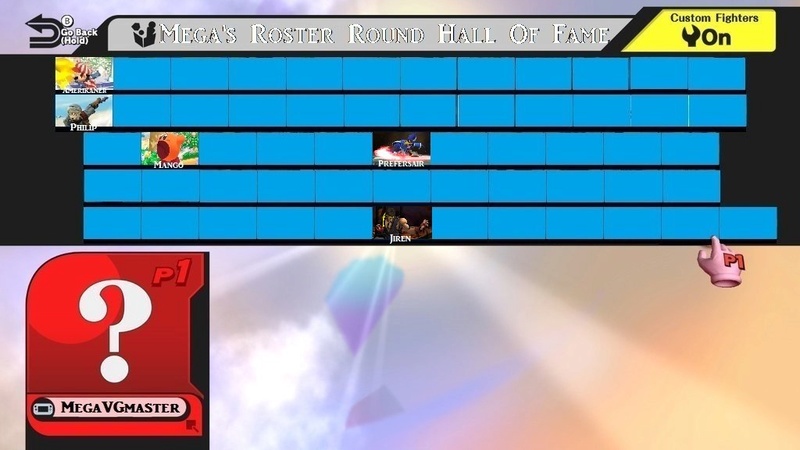 Make sure when you send the Bin it has (username, Amiibo name) and twitter handle if you have one
It will be streamed live here https://m.youtube.com/MegaVGmaster[/size][/size]

___________________
:=w=: this is megaVGmaster but you can call ne MVG, Mega, or Blade.
I probably wont use this account much.
Winners:
Ike (AmiiBrawl 9)
Ike&Ryu Muscular Headband Bromance (AmiiBrawl V-Day)
Ike (MarioLuigiFans's 3rd Amiibo Tournament)
Cloud (Lame Mini)
Corrin (Flash BAT)
Is doing two characters at a time too much work for you?
___________________
I'm small, but sharp.
The no customs trainer.
Amiibo Tournament Wins 
Peach (Toadstool); xAAA4    
Dark Pit (Emiya); Amiibrawl 13
Bayonetta + Bayonetta (Wicked + Popular); Launch Star Doubles 4
Kojirou (Marth); Zeno's S1 Finale Singles
Berserk (Ganondorf); LAME4 Pool H
on 8/23/2017, 1:16 am
Message reputation : 100% (1 vote)
Nah its fine, i just did that because we had 2 characters tie last time.

___________________
:=w=: this is megaVGmaster but you can call ne MVG, Mega, or Blade.
I probably wont use this account much.
Winners:
Ike (AmiiBrawl 9)
Ike&Ryu Muscular Headband Bromance (AmiiBrawl V-Day)
Ike (MarioLuigiFans's 3rd Amiibo Tournament)
Cloud (Lame Mini)
Corrin (Flash BAT)

Permissions in this forum:
You
cannot
reply to topics in this forum